Speaker Justine Bannister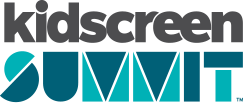 You are not currently viewing the most recent Kidscreen Summit. Go to Kidscreen Summit 2021.

Creative Facilitator
Just B
Justine is a trilingual independent children's media consultant with 25 years experience in the children's entertainment industry that she accrued most notably at 20th Century Fox, Disney Channels France, Lagardère Studios, TV Loonland, Dagaud-Mediatoon, and PGS Entertainment. Her skillset spans animation and live action production, development and post-production, distribution, acquisitions, co-productions, marketing, brand management and project evaluation.
JUST B is a Media Consultancy that Justine created with the vocation to facilitate creativity and provide Producers, Distributors, Festivals and Media Conglomerates with bespoke services whereby each project is nurtured from inception through development, production, delivery, commercialisation and building the brand.
More specifically, these services include market readiness, matchmaking, international project launch workshops for producers and creatives, commercial strategy, financing, funding, project sourcing and evaluation, co-producing, adaptations (French & Spanish to English), casting, dubbing & post-production, International sales, marketing, communication and press.
JUST B clients include MEDIA (Creative Europe), ICEX/Animation from Spain, NHK Japan, Citia/Annecy, The Children's Media Conference, Reed Midem, Toonmax Media China (part of the Shanghai Media Group), Animation South Africa, Pro-Chile, Animation Ireland, Go-N Productions France, The Shanghai TV & Film Festival, Spider Eye Studios UK and The Tinker Group.
Justine also sits on International Festival juries and works as an expert on project evaluation for national and pan-regional funding organisations.
Speaking on: Brainpick—Money Talks

@Justine B