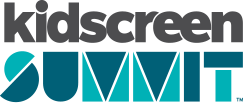 You are not currently viewing the most recent Kidscreen Summit. Go to Kidscreen Summit 2021.
Moving Mountains: Creating Content for Displaced Kids
Tuesday, February 11, 2020
11:00 AM - 11:45 AM
Bayfront
Nearly 50 million kids around the world are displaced. How we tell stories about immigration—both voluntary and otherwise—shapes not only how these kids see themselves, but how the world sees them, too. Join content creators tackling this difficult topic to learn how we can better serve this audience, and why it's so important that we do.
Moderating:
Grant Moran
President
Global Monster Media & Founder, KEPYR
Featuring:
Judith Beauregard
Co-CEO/Executive Producer
Tobo
Aly Jetha
CEO and Co-Founder
Big Bad Boo
Shanna Kohn
Senior Education Manager of Humanitarian Programs
Sesame Workshop
Michael Rhattigan
Chief Adventure Officer
Adventure 2 Learning