Speaker Michael Rhattigan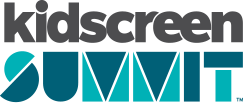 You are not currently viewing the most recent Kidscreen Summit. Go to Kidscreen Summit 2022.

Chief Adventure Officer
Adventure 2 Learning
Michael Rhattigan is CEO of educational company Adventure 2 Learning, which features the video-based educational platform with the same name. Prior to Adventure 2 Learning, Michael was the CEO of Adventure to Fitness since its launch in 2010. Adventure to Fitness grew by word-ofmouth, with over 25,000 U.S. schools using the program.
Adventure 2 Learning is the product of repeated requests from educators for expanded content. The platform launched in 2018 with an enhanced version released in the fourth quarter of 2019.
Prior to the Adventure companies, Michael was a contributor to Scholastic, a broadcast owner and operator, and a media and telecom industry analyst at JP Morgan Chase. While working in broadcasting, Michael experienced a major family scare that led him to education. Along with an esteemed group of family and friends in education and medicine, Michael launched the storybased program, Adventure to Fitness, taking students on journeys around the world, teaching them and improving their health along the way.
Michael has lived across four continents and has developed a strong belief in media's ability to make a positive, lasting difference in children's lives.
Michael lives in New York with his wife and two sons. He has an undergraduate degree from the University of Notre Dame and a master's degree from MIT.
Speaking on: Moving Mountains: Creating Content for Displaced Kids