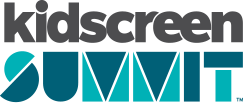 You are not currently viewing the most recent Kidscreen Summit. Go to Kidscreen Summit 2022.

CEO and Co-Founder
Big Bad Boo
Aly Jetha is CEO of Big Bad Boo Studios, which produces and distributes quality cartoons for kids. Based in New York and Vancouver, Big Bad Boo's catalogue includes The Bravest Knight (Hulu), 16 Hudson (TVO Kids), 1001 Nights (Teletoon), Lili & Lola (ICI TV), and Mixed Nutz. 1001 Nights, nominated for 15 LEOs with 4 wins, airs in 80 countries on Cartoon Network, Disney, Discovery Kids, Gloob Brazil, and has won the WISE Award for the most innovative education program, presented at the UN General Assembly.
After graduating with a BA in International Relations from the University of British Columbia, Aly worked with the United Nations NGO Parliamentarians for Global Action. He spent time in Namibia, Bangladesh and Tanzania, spearheading initiatives in Haiti, Togo, Rwanda and Zambia.
Aly completed his Juris Doctor in corporate and international law at the University of California, Berkeley School of Law. After becoming a member of the California Bar, Aly worked at Bain & Company and then started several companies including Intra Technologies, a semiconductor company and Via One, a transaction processing company for prepaid wireless. Aly was born in Ndola, Zambia and grew up in Vancouver.
Speaking on: Moving Mountains: Creating Content for Displaced Kids